Welcome to C-Magic!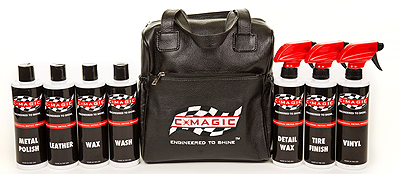 C-Magic products are centered on the belief that we should provide our customers superior, long lasting products without the necessity to buff or pre-polish. Many of our competitors begin their demonstrations with these steps. Although sometimes necessary if defects are present in the form of rail dust, bird or tree contaminants, we like to demonstrate our capabilities without the benefit of these pre-preparation efforts. Our motto is "C-magic – NO buffing necessary"
Our polymer based products contain the latest in polymer engineering providing long lasting shine and protection that can be applied with minimal efforts. These attributes have allowed us to be the "Official Detail Products of the National Corvette Museum R8C Program" since 2005. Every new R8C delivery since has been prepared with C-Magic! Previously a GM Licensee, we've obviously caught the attention of a lot of automotive corporations.
We've had show winners from Corvettes, Roll Royces, to Ferrari's and at events such as Pebble Beach, Rolls Royce Club of America, and Ferrari Cavallino. However, our most prized comments come from the average car enthusiasts who proclaims, " our xxxxx won using C-Magic and " I've never been a winner prior to using your products!"
Give us a try, if you're ever unhappy, we'll insure that you receive a full refund and free shipping for your return. NO receipt required. Satisfaction is GUARANTEED!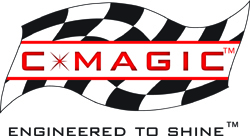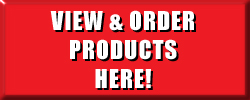 Proudly Made in the U.S.A.