World Class™ 16oz Wash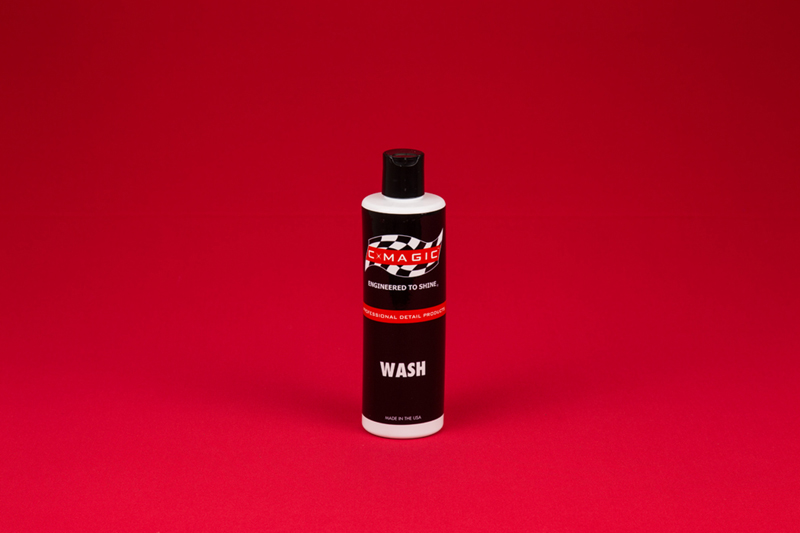 C-Magic™, along with external chemists and formulators, analyzed what we could do to achieve a more controlled wash product. First was the ability to buffer the automobile surface from scratches during the cleaning process. Second was to keep the vehicle wet during the wash process to prevent water spotting. Finally, have longevity in the suds to complete the wash without diminishing. Tough to do, but we are confident that we have achieved these goals along with the correct washing procedures.

Innovative in our approach, we actually found a low suds approach is more easily controlled than an excessive suds approach. While extreme suds offered a "good feeling", we found we had to be very careful to rinse thoroughly while continuing to keep the vehicle wet during the wash cycle.

We think our WORLD CLASS™ WASH will satisfy your search for a superior wash product. Our formulation keeps the surface wet while you continue to wash without water spotting. Bug removal will be a breeze with this product. A Florida favorite for Love Bug season.
GUARANTEED
$11.99